Wednesday, December 14, FROM 19:30-21:30
Ottawa Book Launch: Margaret Macpherson's Tracking the Caribou Queen
---
Past Events

---
---
---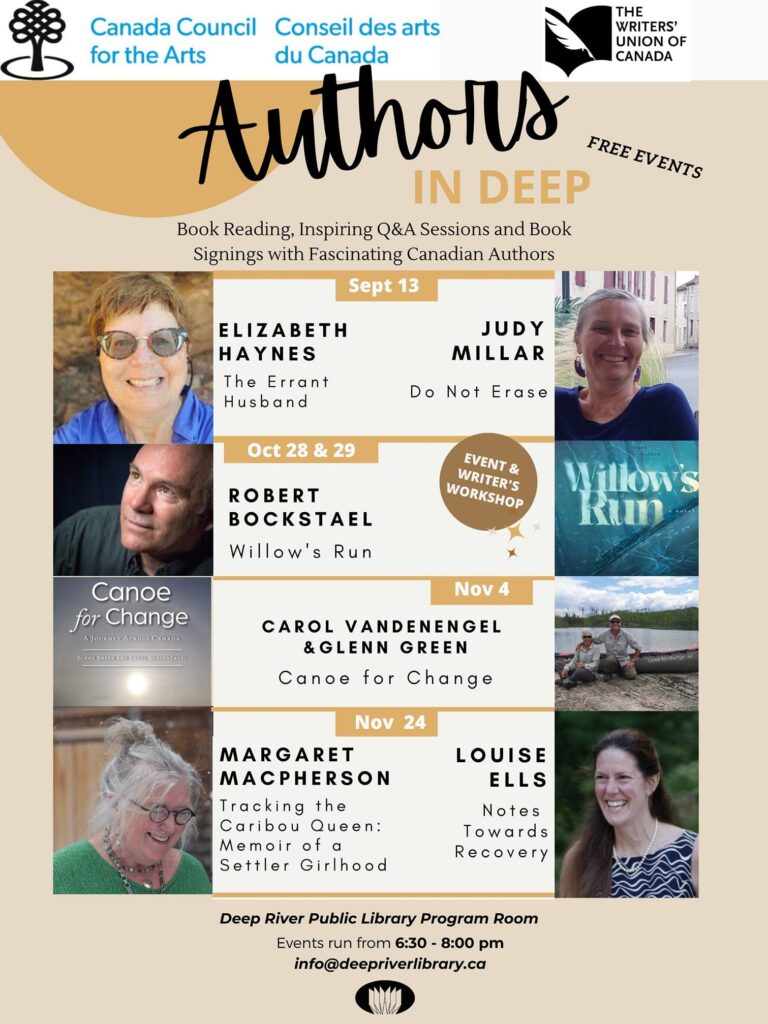 Deep River Public Library fall reading series, "Authors in Deep". Free events, funded (in part) by the Canada Council through the Writers Union of Canada.
---
---
---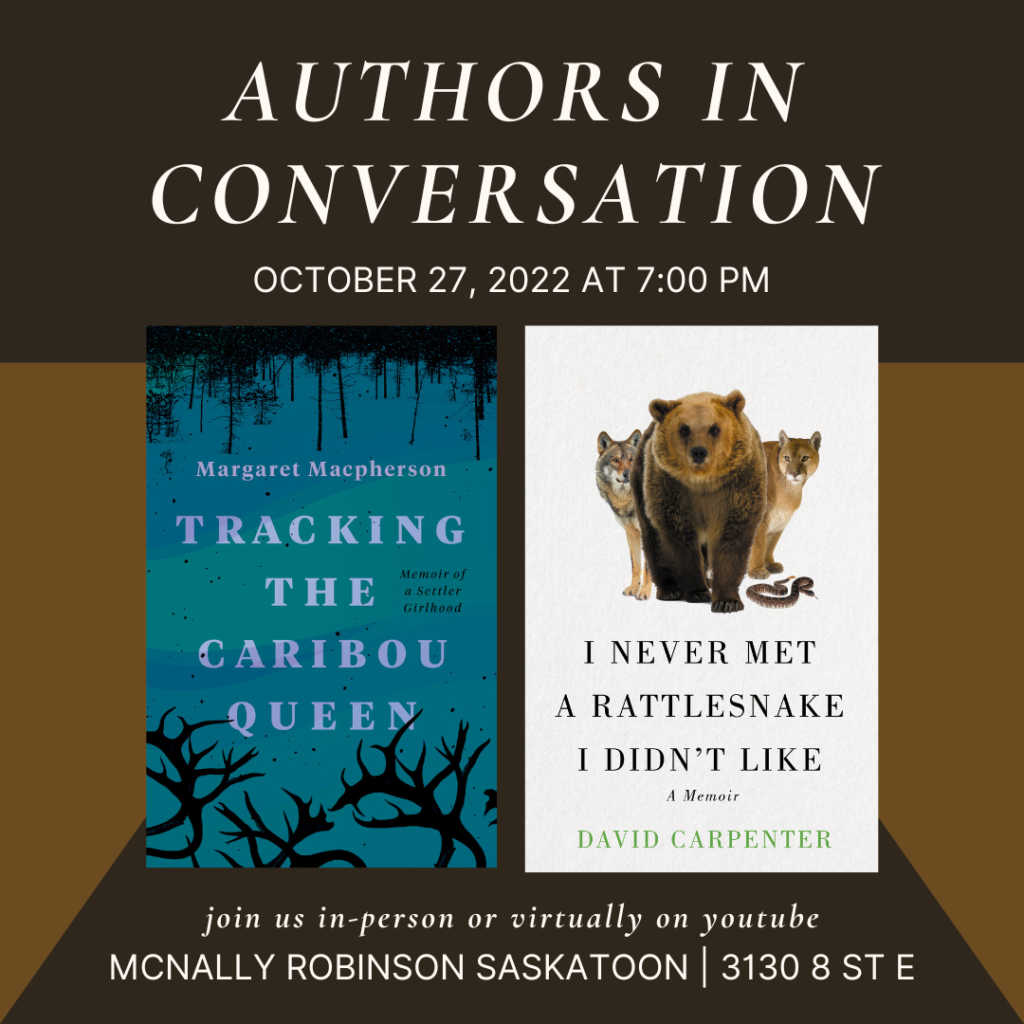 Thursday, October 27, 2022, 7:00pm
McNally-Robinson Saskatoon
Join Margaret Macpherson for the hybrid launch (in person + streaming) in-conversation host David Carpenter.
---
---
---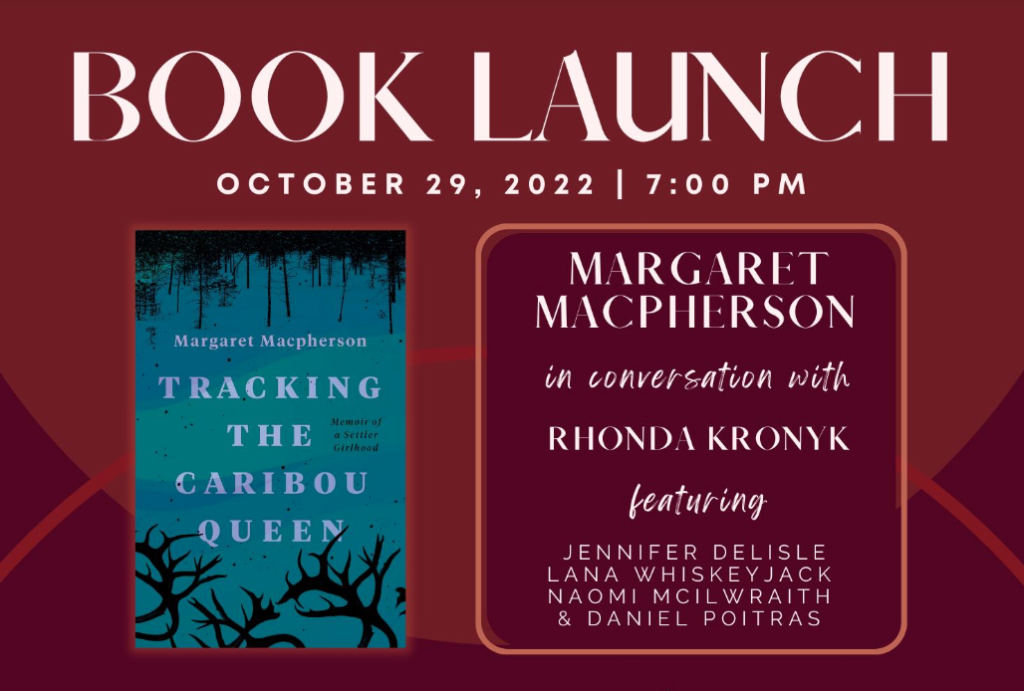 Saturday, October 29, 2022, 7:00pm
Bonnie Doon Community League – Edmonton
Join us for an evening celebrating the release of Margaret Macpherson's new memoir, Tracking the Caribou Queen.
Margaret will sit down with editor, Rhonda Kronyk, to discuss writing nonfiction and the challenging process of revisiting damning and painful truths. Featuring special guests, Lana Whiskeyjack, Naomi McIlwraith, Daniel Poitras, and moderated by Jennifer Bowering Delisle, this will be a night to remember.
---
---
---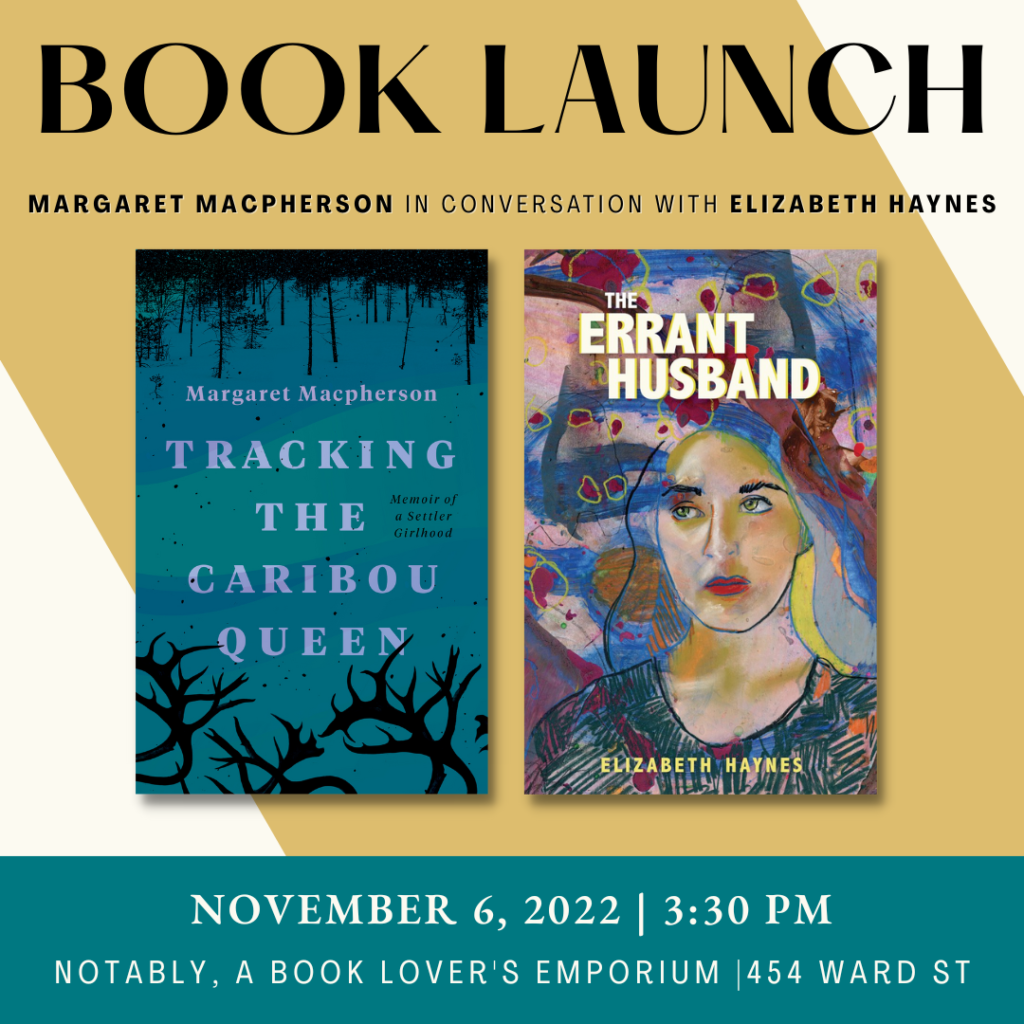 Sunday, November 6, 2022, 3:30pm
Notably, A Book Lover's Emporium – Nelson
Join Margaret Macpherson in conversation with Elizabeth Haynes.
---
---
---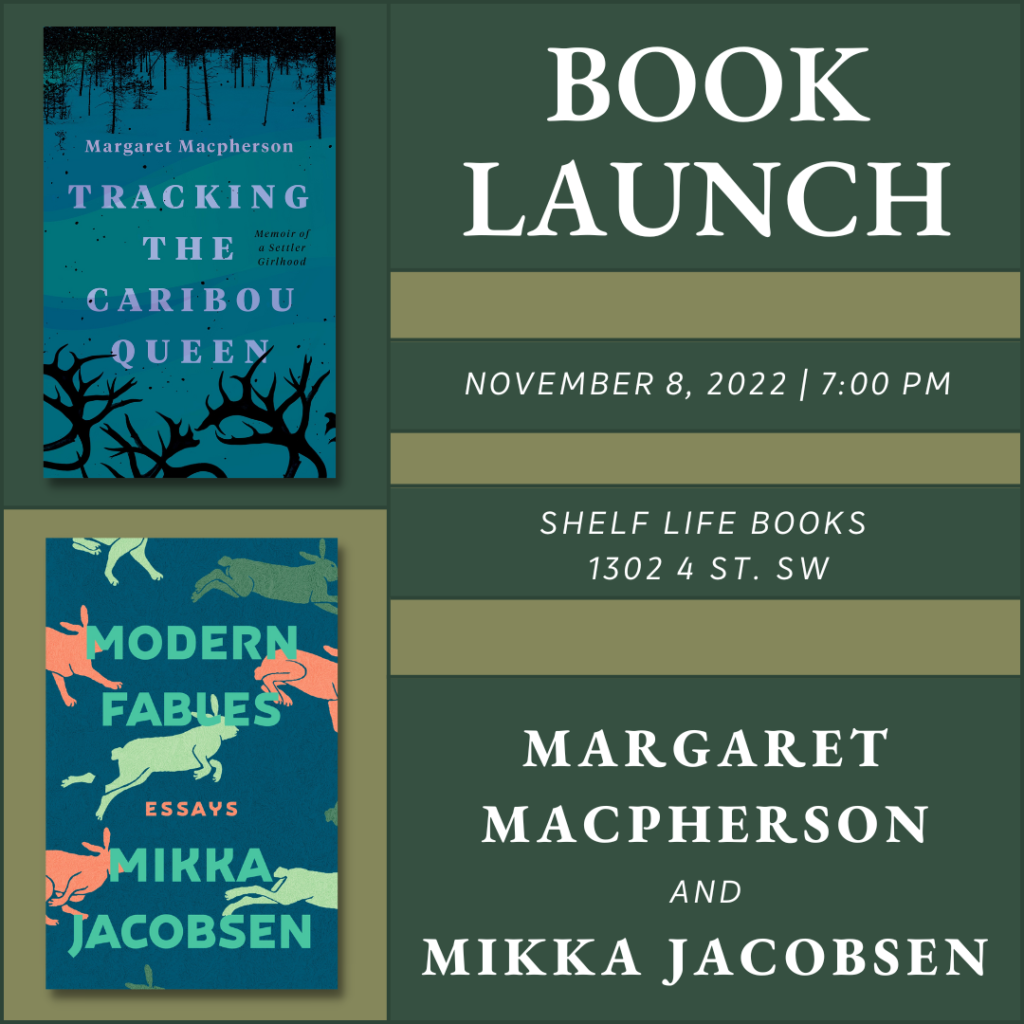 Tuesday, November 8, 2022, 7:00pm
Shelf Life Books – Calgary
Join us to celebrate the launch of Margaret Macpherson's memoir, Tracking the Caribou Queen. Margaret will be joined by special guest Mikka Jacobsen, author of Modern Fables.
---
---
---